Services
Activities in the Industrial Sector.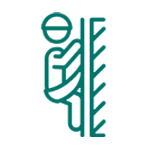 Height Works with Alpinists
Our Team of Certified Rigg-Access Technicians (Alpinists) can approach any height, avoiding the high costs of conventional ways of access and equipment to perform any assigned task.
Our Team has collaborated with Companies for Removal and Rock Demolition without Explosive agents as well as Protection Of Slopes for Safety.Learn More »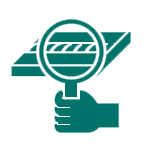 Alpinists NTD Services
With our Rope Access Technicians, we can aproach any point where methods of access (scaffolding, lifting equipment) cannot be applied. With new equipment and our 20 years of experience, we undertake inspections in Steel Structures with Penetrant liquids, Bolts Checking, and tightening with torque wrenches (up to 2000Nm) and Ultrasonic thickness Gauge, as well as Optical Inspections in Concrete Structures.
Learn More

»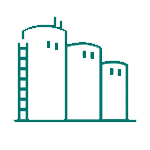 Silos Maintannce Works
With our Company Engineers years of experience and the assistance of our specialized Rigg-Access Team, we can provide any Services for Silos maintenance. We have completed Project in Balcans and Abroad for Blocked Silos Cleaning Services as well as Renovation – Strengthening Activities.
Learn More

»
Industrial Services - Chimeny Inspection & Maintenance
As main Contractors in work of NATIONAL ELECTRICAL COMPANY (PPC) all over Greece, we have performed Various Activities in most Chimneys, up to 200m. We undertake Inspection, Painting, Repairs Work in the Concrete Structure of the Chimney/Buildings, Firebrick Structure repair works.
Also, our Company has manufactured and Installed Metallic (Corten) Chimneys – Stacks with internal Gas piping.Learn More »